How to Choose the Right Pet Insurance
February 14, 2022
Choosing the right pet insurance can save you money in the long run. Here are four steps and strategies to help you find the right policy and get the most out of it.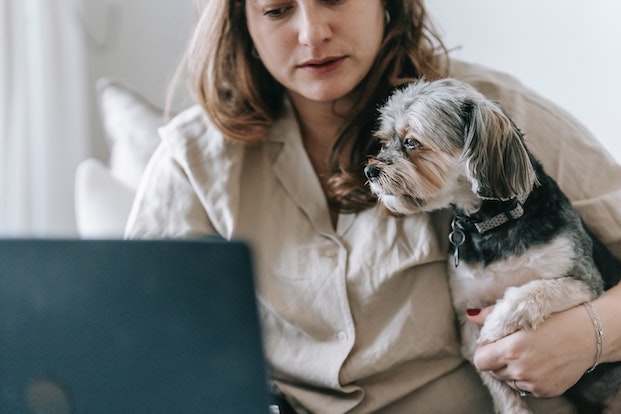 As any pet parent that's ever been stuck with an unexpected vet bill can attest, pet insurance can be a lifesaver, both literally and financially. With policies available to cover everything from beloved dogs and cats to more exotic companions like snakes and rabbits, the right policy can make an annual checkup into something that you – if not your pet – may even look forward to. 
Just as with human health insurance or life insurance policies, however, it's important to know what you need before picking a plan for your furry, feathered, or scaled companion.
Step 1: Compare Several Pet Insurance Providers
With several "big names" already in the industry as well as new providers emerging frequently, you'll have a choice when it comes to picking an insurance policy for your pet. Take the time to research the company or companies that have the best mix of costs and benefits for your needs. 
If you need help, try talking to an insurance agent – perhaps even the one you already trust with your human policies – that works with pet insurance. They'll be able to steer you towards a reputable company, particularly when they've been briefed on your pet(s) and their expected medical needs. 
Step 2: Start Your Pet Insurance Policy ASAP
Insurance is meant to be an assurance against — meaning, it's supposed to serve as preparation for potential issues, rather than a solution after the fact. 
Buying an insurance policy while your pet is young and healthy not only helps keep costs down and the likelihood of acceptance up, it will deliver valuable peace of mind as your pet ages and their health needs become more complex. While a from-birth route may not always be possible, such as in the case of an older rescue adoption, aiming to get a policy immediately is always a smart move.
Step 3: Make Sure Your Coverage is Complete
It's important to be transparent and honest when initially securing coverage for your pet – hiding a chronic diagnosed condition can affect your policy's ability to protect your pet. 
Depending on the provider you select, you may want to ask about additional "add ons" that will expand on and enhance the base coverage to make it more appropriate for you. When in doubt, ask your insurance agent what combination of coverage you need to address a specific condition or procedure. Remember, "what if?" questions are completely normal and expected – ask away!
Step 4: Familiarize Yourself With Coverage and Payments
The right policy can ease the sting on your wallet or bank account if expensive pet surgery is needed, but it's not necessarily a golden ticket. Be sure to read your entire policy to determine if the provider will pay upfront costs, or if you'll need to submit bills for reimbursement after the fact. 
This is also a good time to ensure your preferred vet or animal care provider takes your selected insurance and has the policy information on file. 
No matter which provider and policy you select for your pet's insurance, make sure to keep the paperwork somewhere convenient, such as scanned and sent to an online drive. This will allow you to consult plan benefits anytime you need to, all while keeping important information in a format that's easy to copy to vets and other animal care providers for billing. 
Millions of pets experience medical emergencies each year, even under the careful watch of loving owners. An appropriate pet insurance policy can be a life-changing benefit for your companion, and a huge financial weight off your shoulders as well.